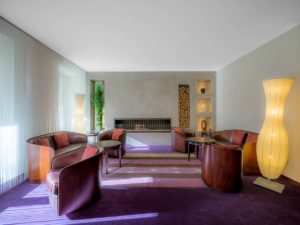 Real estate photo shooting
If you are reading this is because you are planning to sell, rent, or advertise a property such as a hotel, villa, resort, house, apartment, etc…
This guide will help you to prepare your property for a real-estate photo shooting.
The photographer is responsible for the technical photography skills, however, the person in charge of the property has some key responsibilities to get the most stunning and appropriate images.
You can help a lot to get the best photography results from your property!
Let us know the most important things that you would like to showcase, for example, The wonderful view from the balcony, a cozy couch near the library, or the breakfast spot that you have in the kitchen with a luxurious cafe machine. We don't want to miss them.
Guide the photographer before the shooting. The photographer will need to have a tour of the whole property, please be sure that the person in charge will know how to light the lights, open doors, and windows, and have access to every place of the property. For example, if you have a swimming pool with a cover we will need this person to uncover for the shooting.
Remove all unpleasant objects to the eyes. Cardboard boxes, vacuum-cleaner, shopping bags, children's toys, family photos, etc.. and all those kinds of objects must be removed from the shooting areas before the photographer's arrival. Don't forget less is more.
Bedrooms: Beds made up, ironed sheets, and lump-free as possible. Children's rooms must be as clear as possible.
Living Room: The cushions in the living area have to be neat and plumped up. All surfaces must be clean of dust.
Kitchen: Remove small kitchen items if there are many, hide paper towels and cleaning supplies, etc.
Bath rooms: Remove all medications and toiletries. Few decorative soaps can help to decorate the scene if they are new. Towels should be as plain as possible and neatly folded.
Please give us the property description to match your target clients. Either if you have a holiday rental property that you pretend to rent on a platform such as Airbnb or Booking.com, or you are a real estate agent that is selling a house. It will be very helpful for us to read your property description before the shooting, which will help us to take the best images that match with your target audience customers.
Communicate with us all aspects that you have in mind with the pictures before the shooting day. For example, you are thinking in a sunset image or a certain point of view, or you would like to avoid having some areas that your dislike. Some points may seem obvious to you, but we would be sure to deliver the photos you are expecting from us. Please tell us what is important for you before the shooting.
We are looking forward to taking your property in photos and give as much value as it deserves, you can contact us any time on our contact form at:
(+41) 076.7434922
Geneva / Nyon / Morges / Lausanne / Vevey